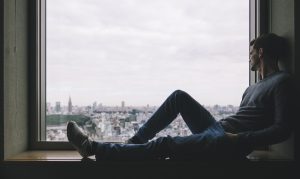 Conservatories are making a comeback and should be worth considering for your new house or next remodelling project. A Conservatory is a delightful way of adding space and light to your home, and it can drive up your property's value. It also can be an excellent way of bringing the outdoors in, especially during this Covid period with unpredictable rules that has many people stuck indoors.
Since this year's holiday plan might be taking a backseat, you now don't have any sufficient excuse for not renovating your house. Below are seven reasons for adding a conservatory to your home.
Let There Be Light
regular exposure to sunlight supports the natural production of Vitamin D and keeping seasonal illnesses at bay. Therefore, a conservatory with secondary glazing can be an investment that ensures you and your family get enough sunlight, even during the winter months. You will get your daily dose of the sun without having to head outside and facing the rain, wind, or freezing cold.
An Extra Room
Wouldn't you love more space in your home? It might be in the pipeline as you plan for your growing family, or you need a secluded place to hide from your kids and get to relax or meditate. The reasons for wanting such a room can differ, but it means that your conservatory can be used for various purposes. It can be a study space, dining area, yoga studio, or entertainment room.
Added Value For Your Home
With the housing market being a competitive sector, buyers are constantly looking for a property with extra value. Therefore, something like a cosy and well-insulated conservatory can give your home a competitive edge if you are thinking of selling.
Most buyers will go for properties with all the essential or completed improvements, so they will have to deal with such things themselves. Investing in a conservatory can help a home become a lucrative deal that will likely see you bag a profitable sale.
Cheaper Than Moving To A New House
Are you bored with the existing décor or considering adding more space? A conservatory can be worth considering for such changes, and it can be cheaper than moving.
The increasing house prices and the unavoidable stamp duty levies leave many people with no other options besides remaining in their current houses and renovating instead of moving. With a conservatory, you can opt for the traditional extensions or work with loft conversions to add the extra space you need.
Maximise On Your Garden
Does your home have an outside area or patio that you really use? You can put up a conservatory in its place and redefine how you use such an area. Such an investment can also help you make the most of your garden, realising its full potential and possibly helping you appreciate spending more time in your garden all year round.
They look smart
A conservatory is a beautiful addition, especially with the extra light it allows into your home. The glass structure also helps create a feeling of more space. Therefore, keeping the roof and wall clean can help you realise the potential pleasures of spending quality time in your new conservatory.
Use It All Year Round
Back in the day, conservatories were not places people would want to be in during freezing winters or hot summers. But times have changed, and technology now offers ways of heating a conservatory with options like installing blinds to regulate the sun during the summers and floor heating or radiators for the winter days.
Hopefully, the seven reasons given above have helped you see conservatories in a new light and consider adding one to your home and enjoying its many benefits.